Masonic Charitable Foundation.
Charity has always been a core principle of Freemasonry. Individuals can make an important contribution at local, national and global level by giving both their time and money.
Today we are one of the largest charitable givers in the country, contributing more than £48 million to deserving causes in 2018 alone.

The Masonic Charitable Foundation builds better lives by enabling opportunity, advancing healthcare and education and promoting independence for Freemasons, their families and the wider community.

A wide range of help and support is available for Freemasons, their wives, partners, widows, children and grandchildren. Most of the support provided takes the form of financial grants to assist with financial, health or family related needs.

For further information about the help and support available from the Foundation, please call their dedicated freephone enquiry line: 0800 035 60 90 or email help@mcf.org.uk

You can also write to Masonic Charitable Foundation, 60 Great Queen Street, London, WC2B 5AZ.

Encouraging opportunity, promoting independence and improving wellbeing.
Christmas is a time of celebration, and this year we're taking the opportunity to celebrate all those who make our work possible. From volunteers to fundraisers, beneficiaries to charities, staff members to supporters, the MCF simply wouldn't exist without you all.
For Freemasons, for families, for everyone
Funded entirely through the generosity of Freemasons and their families, the Masonic Charitable Foundation is one of the largest grant-making charities in the country.

Most of the support provided by the Masonic Charitable Foundation takes the form of financial grants to individuals and families to assist with daily living costs.  We can also award grants to provide specific items or services.

A range of health and care needs, including medical and dental treatments, counselling and mobility aids or home adaptations are supported, with funding also available for respite, residential, nursing and dementia care. 
Our professional Advice and Support team offers confidential and practical guidance about the support available from the Masonic Charitable Foundation and many other organisations. 
In addition to the support we provide to Freemasons and their families, the Masonic Charitable Foundation awards millions of pounds each year to local and national charities that help vulnerable people, advance medical research and provide opportunities for young people. 
We also help to fund vital services such as hospices and air ambulances and regularly contribute to worldwide appeals for disaster relief.  In total, our support helps to improve the lives of thousands of people every year in England, Wales and internationally.

The Foundation brings together the work of four national Charities which had been operating separately under various names since the early 18th Century.
Read More, learn about us & our history here :- https://mcf.org.uk/about/
The Harris Family Climb Snowdon.
W.Bro. John Harris from Athol Lodge and also the Warwickshire Provincial Grand Almoner is raising funds with his Family for 'Ovacome' because we want to help women fighting Ovarian Cancer.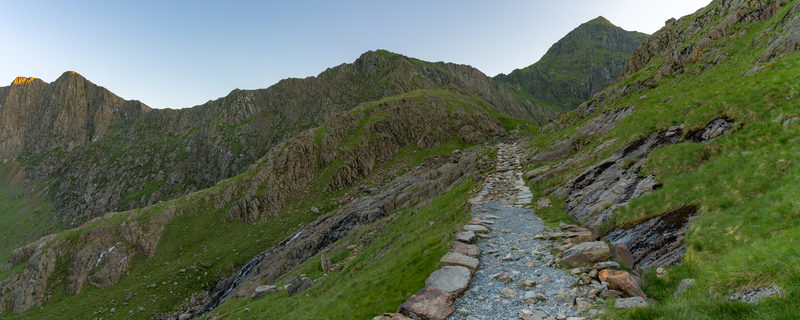 John, and his Family members, Beckie, Ash and Jacob are going to climb Mount Snowdon (Yr Wyddfa) on Saturday 18th September 2021 to raise funds for Ovacome, and John says "If we face our own challenge with just even half of Pat's determination, we will smash it".
The team have already raised over £5000 for the charity and hope to raise even more with their epic mountain climb, so please do visit their just giving page and donate.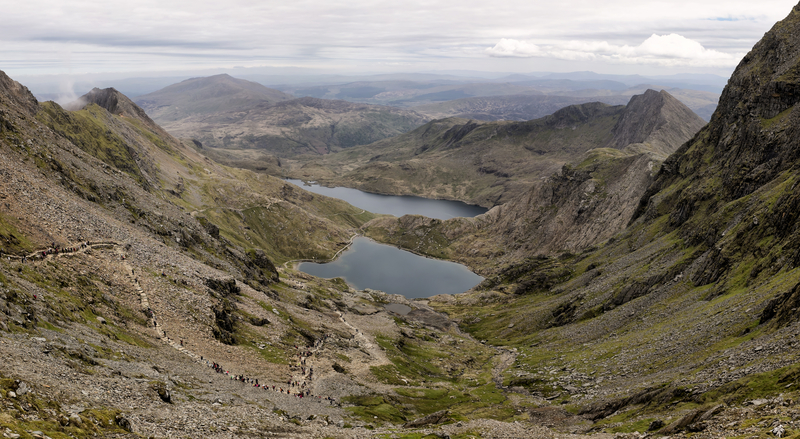 The Story So Far
"As most of you know in July 2017 our world was turned upside down when our beloved Wife, Mom, Mother in Law and Nanny, Pat, was diagnosed with Ovarian Cancer. She is a true fighter and continues to face every challenge with determination".
A Message from the lady herself, Pat Harris:

'Ovacome' campaigns to help people recognise the signs and symptoms of Ovarian Cancer, offering help and support for the many women who have been diagnosed with this dreadful disease. I have been living with Ovarian Cancer since 2017, I now take a maintenance tablet that's helping me to live a full and happy life. My way of dealing with my illness is to have a strong and positive mind with many goals ahead and looking forward to tomorrow.
Please Donate to The Harris Family
Fundraising for Ovacome.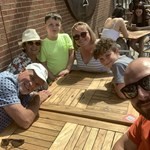 Athol Charity & Fundraising.
The wife of one of our Lodge members is a member of a breast cancer support group called 'Breast Mates' who meet in Fisher House at the Queen Elizabeth Hospital in Birmingham. The group are part of the registered charity 'Ladies Fighting Breast Cancer' which does great work in supporting and advising women (and very rarely, men) who are affected by this disease.
The group are dedicated to raising funds for the hospital charity and are currently backing efforts to purchase a breath-holding machine in the radiotherapy department. At a recent meeting Athol Lodge made a collection for the charity and in the photograph can be seen the Warwickshire Provincial Grand Almoner on the left joining with the Athol Lodge Almoner in handing over a cheque for £325 to the CEO and some of the ladies at one of their regular meetings.